Sep 12
23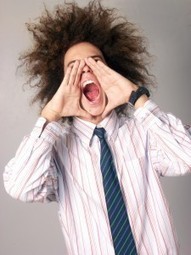 Excerpted from article:
"Anyone can create a video and post it online, but creating an effective video that drives action is more science than art.
Here are 10 secrets to producing a video that sells.
1. Start with your potential customer's pain point:
Think about what your product or service can do to help your customers solve their problems, no matter how small or large they may be.
2. Present your solution:
After you have engaged viewers with your story, present the solution to them in a simple way that helps them fully understand the results your product or service has to offer.
3. Demonstrate your solution:
Give your customers a visual tour of how your product or service will solve their problems using screenshots and product photos.
4. Present a call to action:
If you want them to sign up for your mailing list, register for a customized online demo, call your sales line, or go to your product's purchase page, incorporate that message into your video.
5. Keep it short and sweet.
6. Introduce your company in the first 30-seconds.
7. Use clear, crisp visuals:
Try incorporating stock images and/or video from websites like istockphoto.com or stock animation sequences from sites like videohive.net when needed.
Also, don't forget about your video's setting.
8. Add a professional voiceover:
There is nothing worse than bad audio – it can make even the best video seem amateur and unprofessional. If your voice doesn't make the cut, try voices.com where you can find professional voiceover talent for your video content.
9. Create a soundtrack:
Find plenty of royalty-free options online using sources like audiojungle.net, premiumbeat.com, and ibaudio.com.
10. Don't be afraid to be funny:
Adding humor to your video will help them see the human side of your business…"
Read full original article here:
http://www.convinceandconvert.com/video-marketing/10-secrets-to-producing-a-video-that-drives-results/
See on www.convinceandconvert.com