Jun 13
1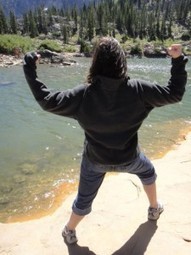 An entrepreneur celebrates her 13th anniversary in business, noting the 13 communication tactics and skills she needed for success.
Marty Koenig's insight:
I have found that most entrepreneurs I meet aren't so good at all these items. They are great at their craft, and maybe one or two other things in their business, but if they don't get great at the other things, or expect to hire someone who is, that's a recipe for failure.
I would advice entrepreneurs to learn those things and force themselves to be good at all these 10 things.
See on www.projecteve.com