Jun 13
28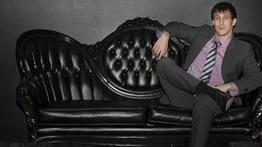 Andy Karuza's first business took place mostly after-hours in nightclubs and bars—and it taught him all he needed to start his next two (more buttoned down) businesses.
Marty Koenig's insight:
"…..This timeline will reach a point we call "stickiness" where the crowd and the success of your business or brand just sticks and attracts more people to it naturally."
I have seen this happen over and over. It's a tipping point.
See on upstart.bizjournals.com