Aug 13
3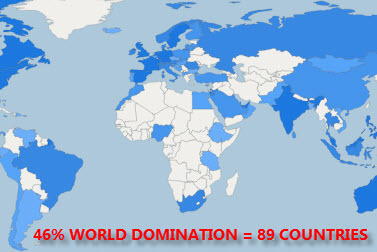 I help business owners start and build the company of their dreams. I'm a foodie and love dogs.
Marty Koenig's insight:
When I started this initiative a year and a half ago, I had no idea that it would take off. I thought, "I'll give it great effort, and it it doesn't work, that's OK, at least I'll learn something".
That was April 2012.
Now I've helped thousands of people all over the planet, from Zimbabwe to Israel, to Russia and India to Indonesia and New Zealand. And everywhere in between.
if you need help with your startup as an entrepreneur, or help with your Kickstarter or Indiegogo campaign, I'm here for ya.
I have some MBA-style courses, that will help you think through what you're doing, get you unstuck, and move you to the next levels of success.
Most people hate markeing. Its really not Marketing. It's helping people make the decision to feel like they want to buy from you. That's not selling, nor is it marketing in the classic sense. Its how to do business in the year 2013 and 2014.
Marketing is a passion, and I love helping entrepreneurs tell THIER compelling story that grows their tribe of loyal, raving fans.
Click now to learn more http://bit.ly/BizGrowthCoach
Oh, and I can help YOU do business in 89 countries if that's what you want to do.
See on fiverr.com