Oct 13
31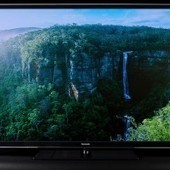 Go buy a plasma now. Panasonic has confirmed that it will no longer make plasma televisions, with sales to cease by March of 2014.
Marty Koenig's insight:
I love my Panasonic Plasmas – 2 of them actually. Clearly superior to the other LCDs we've got. I guess we have a few TVs. No motion blur, and ink blacks.
See on www.digitaltrends.com