Dec 13
3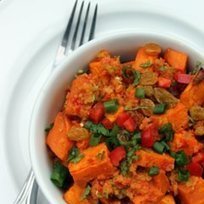 Retire Dull, Average Spuds With These 6 Sweet Potato Recipes
FitSugar.com
Although they are a bit starchy and heavier than other veggies, this seasonal spud is loaded with vitamins A and C, fiber, manganese, and potassium.
Marty Koenig's insight:
Yum. Sweet Potatoes are so versitile and good for ya.
See on www.fitsugar.com