Jun 13
7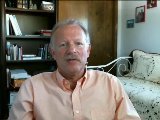 For only 5$, bizgrowthcoach will provide a startup checklist and project plan. Don't let anything fall through the cracks when starting your business.
Marty Koenig's insight:
See the new fiverr! This gig of mine already has 800,000 impressions this month. Fiverr markets my stuff, but I work hard at it, too. 500+ reviews, including a few negatives (Hey, you can't please everyone). 4,000 clicks this month (7 days), and an insanely high conversion rate.
I even have a gig where I teach people how to improve their fiverr gig and become a Top Rated Seller and Super Seller like me.
See on fiverr.com