Apr 14
8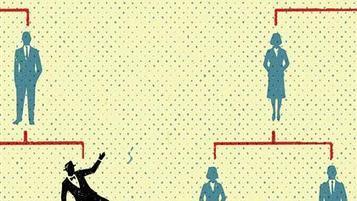 A tool social scientists use to identify sex workers and drug users can help senior executives find the people most likely to catalyze—or sabotage—organizational-change efforts. A McKinsey Quarterly article.
Marty Koenig's insight:
Change management best practices and principles in an organization is often ignored.
Yes, technology changes are typically managed well, but the human side of change leaves a ton of opportunity and money on the table at any size company.
This article takes me back to my graduate degree program in management where we used tools to find the hidden influencers.
Anyone at Director level and above should read this article, and review it during any change that affects people and the way the do things at the company.
This article was curated by:
Marty Koenig, PMP http://LinkedIn.com/in/MartyKoenig
See on www.mckinsey.com